This type of entertainment is a little different from nursing homes and assisted living facilities.

These are usually local council on aging groups or senior center groups as well as church senior citizens organizations that hire you.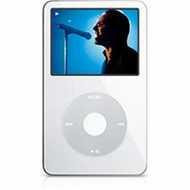 The performance booking can be for longer hours.

Line Dances are very popular so be prepared for that.

If you have an extended performance, the best idea for a live entertainer such as a singer who plays an instrument is to plan for breaks.
Bring some pre-recorded music such as hot dance tunes or music that you would like to provide but don't perform yourself then play that for 10-20 minutes during your break(s).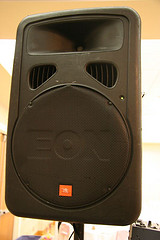 An easy way is to use an MP3 player with the appropriate songs in it and amplify it through your sound system.

These events are often in larger venues so the sound must be amplified throughout a larger area.

I use an extra amplified speaker to cover the room.

It's a good idea to have a talk with the person who hired you before hand to let them know that you have a mic for announcements and to co-ordinate any events such as raffles etc.
Do this before the show starts so that it is a better more organized show.
For events of 3 or 4 hours or more I use a contract and often get a deposit in advance. It's a larger amount of money at stake.

Experience has taught me that people are often too casual about canceling a gig because they got a cheaper entertainer or whatever which means affecting your means of living without a binding contract.
I contract for a specific date with no rain checks. I can't tie up multiple dates for only one job.