Prove your worth
The Activity Director doesn't want to take a chance on you just because you say that you are wonderful. Give them something to believe in.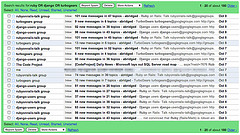 Create a mailing list of the type of facilities that you want to entertain at including the accurate mailing address and if possible the name of the activity director.

For your area or state or region you can google such things as "Nursing Homes", "Assisted living", "Independent Living", "Adult Day Centers", "Council On Aging", "Senior Centers", etc.
You get the idea.
Create a newsletter that you can use to send your latest month's schedule or new program ideas you are adding to the show. I use Aweber because it is excellent.

Take a look at the program here to understand what it can do.

I use Aweber myself, and it saves me money and increases my bookings.

A monthly newsletter to the AD will keep her/him thinking of you to fill in if someone cancels a booking, or when to begin to hire you as a new entertainer on the roster.

Aweber can incorporate your promo into a newsletter or email. This way it won't end up in the spam box.

It will save you a bundle on postage for sure.
For mailing hard promo, it is best to use a mailing list printing software program to enter the info so that you can then print out your mailing labels with a click of the "Print" button.

You can attach links to your latest promo video and send audio files with Aweber.

Remember Aweber is a lot more economical than spending $3 or more to send a promo package in the mail and the $3 or $4 dollars per unit to print and duplicate it.

Next we talk about hard promo and the US Postal service..
Use Microsoft Word or another program to create an easy to read advertizing flyer or a make more elaborate promotional packet to send. Here, it gets interesting.

You can start with a very simple flyer that states your name and phone number and a brief description of what you do.
For a more elaborate promo package, you can include additional things.

Here are a basic list of things to add.
Color photos
Of you in action or as a descriptive portrait. "A picture is worth a thousand words."

After you have started working at it, add a list of references if you have any and/or a list of places that you play.

A list of songs that you would play or things that you do.



A CD demo
Of a few songs that you play, 30 second clips are good, and about 10 songs can do it. Other wise they will be too busy to listen.
You can also suggest that it is played for some residents. I was booked several times based on the AD playing the CD demo at a residents council meeting and they voted to book me themselves.


A DVD is better
(Besides your performance, show crowd reaction as a bonus point. I once sold a show to a buyer with a noisy video where I was partially hidden by people dancing and cheering etc., the crowd was very enthusiastic.

That is what convinced the buyer.
Most AD's store promo in a file folder or a pile on their desk. If you use a dinky postcard, you may well be lost or overlooked.

I like a clearly noticeable 9x12 envelope so that later I can tell them on the phone that it is the package with the bright yellow envelope or whatever, and they will see it in the pile on their desk.

What is your price?
Some people like to negotiate each job as they are presented.
I prefer to know what the top end of the typical budget is and combined with mileage, decide on a price and print it right on the promo package with a year that it covers.


Example:
Booking for 2012 - Price $100.00 per one hour show. This goes out to the facilities within my $100.00 range. Others get a different flyer with the price reflecting the distance to travel.

This cuts out a lot of baloney, and you can avoid getting calls from low ballers unless that is the market that you want. If you establish that you will work cheap once, they will never treat you as a more valuable entertainer. It doesn't matter what you do.

I have made a living in the music business since 1965, and I have never done an audition in my life.


Closer to home
If you need to work in an area closer to home, then it is better to a lower price so as to guarantee a greater amount of bookings. Some facilities have very low budgets.
Based on your skill level being as high as the average entertainer, if you are a bit too expensive you might get one booking per year.

If you are within the range that is normal, you might get one a month at the same facility. If you are a bit cheaper than most, you might well get first crack at the dates available.

I have 3 tiers of price per hour that reflect the cost of my distance to travel. My mailing list can be sorted by regions. I don't send anything beyond 55 miles as it is usually too far to be practical within normal budget restraints.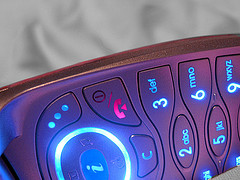 Phone Call
Follow up with a phone call or calls until you reach the AD.

This greatly increases your chance of getting booked as the AD will be deluged by applicants and only the assertive (yet polite) will get booked.


When you call anyone keep notes with a call list. Make note of the time that they are usually unavailable because they are in the morning meeting or always busy in an activity. Ask when the best time to call is.
I knew an AD who refused to book an entertainer solely because as she put it "That guy is a real pain in the ***".

Calendar
I use a portable 8 1/2" x 11" monthly calendar Free printable 2011 calendar and never use pencil. I never accept tentative bookings as they clog up the calendar and you end up turning down definite bookings and in the end you lose time and money.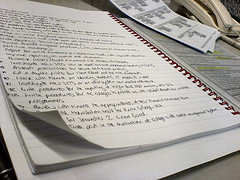 I ask them to check on whether they can guarantee the date first and take a note in my notebook to do a follow up call.

They do understand that you deal with many other clients hiring you and you do this for a living or whatever.

Again, tell them that you will give them a follow up call and hope that you aren't booked by another client first.

Truth:
There are more entertainers than there are available jobs so you will have to work harder at booking than you thought. If you are serious, then accept that fact and be prepared to spend the time and commit to do it.

In the beginning, you will spend more time booking than the combined driving and playing time for the jobs.