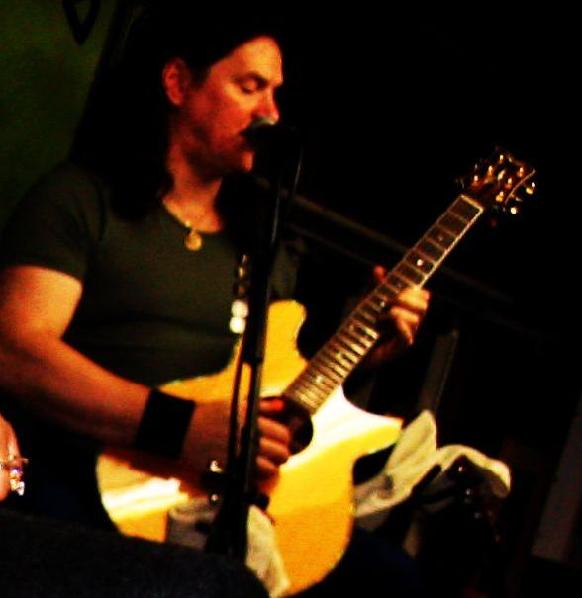 Gregg Parker / Songster, a lifelong New Jersey native has been playing guitar, singing and entertaining audiences in New Jersey, New York, Pennsylvania, Connecticut, Maryland and Delaware for many years.

This charismatic and energetic performer captures audiences large and small with his dynamic, percussive guitar style and versatile vocalizations.
 A true 'straight-up' player, Gregg brings a unique acoustic styling and presence to the guitar, along with his own special style of singing.
To the delight of his audiences, Gregg performs both original songs and cover material from the sixties, seventies and eighties.
 His special heroes and influences have been Harry Chapin, Cat Stevens, The Eagles, Van Morrison, Eric Clapton, The Beatles, Gordon Lightfoot, Jimmy Buffett and Crosby, Stills and Nash ( not to mention Neil Young ).

Equally at home at a house party for 30 - 50 good friends, an intimate bistro, wedding, or a full concert venue, Gregg can be found working his craft on any given afternoon or evening at any of the more than 200 performances he puts on each year.

His spontaneous salutes to Harry Chapin ( his special hero ) featuring story songs such as 'Taxi', 'Cat's In The Cradle', 'A Better Place To Be', 'Circle' and many more are a special treat - as much for the performer as for his audiences.
When a larger or fuller sound is called for, Gregg simply 'brings on the band' ( duos, trios and occasionally 4 & 5 piece combos )
The Gregg Parker Band - a true montage of the very best local and regionally known musicians to fill in the gaps.

Seldom working from a 'set list', Gregg constantly scans the crowd, watching for what's working, and somehow patches it all together into a unique, one-of-a-kind experience - each show an individual and entirely different event. House Parties, Cocktail Hours, Outdoor Celebrations, Community Events, Backyard Barbecues or Private Serenades - this is one performer who truly must be seen and heard to be appreciated - whether as a solo, duo or.... whatever!

"I do music the 'old-fashioned' way...." says Gregg, "....I play it!" So.... for a nice break, why not check out the calendar on his website and treat yourself, your family and your friends to one of his many live performances each month.

Contact Gregg Parker

Phone 609/320-7394

e-mail GAParker57@aol.com

websitehttp://www.greggparkersongster.com/

http://www.gigmasters.com/folk/GreggParker/