SENIORS ENTERTAINER
Musical entertainment for Senior Citizens. Tips, information, and useful links for entertainers, event organisers and activity directors. Senior citizen entertainment is a specialty.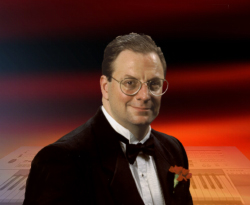 We strongly suggest that you visit the website
for much more information.
Website - www.BillCorfield.com
Bill is one of Dayton's and Southwest Ohio's most popular entertainers.
A long time performer, Bill averages about four hundred engagements per year. Providing tasteful, quality music for all occasions ranging from Weddings, Retirements, Anniversaries, Club Dances, Corporate and Civic Events and of course, Retirement Communities, Nursing Homes and Senior Centers.
Contact Info
If you're interested in hiring Bill for your function, click on the booking link to the left. If you have any questions, feel free to send him an email at Info@billcorfield.com or call him at (937) 335-9139.

Bill Corfield BIO information:
Bill Corfield is an experienced professional entertainer, based in Troy, OH, who plays over 375 gigs per year and is available for events in your area.
Skilled in all styles, from Big Band to Pop, from Country to Jazz and Rock and Roll, Bill can tailor his selections to your particular needs.

As a full time musician, he has performed at hundreds of Tri-State venues including Private Clubs, Country Clubs, Corporate and Civic Events, Weddings/Retirements/Reunions as well as countless Retirement Communities and Senior Centers.

Whether you need music for dancing or just background, Bill is adept at providing just the right mix to keep your guests happy. He's also happy to assist you with the planning of your function as well. Just let him know when you contact him if you'd like any planning assistance.
Retirement Communities & Senior Centers:
Since he began performing full time in 1997, Bill has specialized in entertaining Seniors in the Tri-State Area. Entertaining thousands of mature adults in Ohio, Indiana, Kentucky and Pennsylvania, he is at ease and well received by this population. Playing an unmatched variety of memorable songs that delight his audiences, he also adds humor and trivia in a warm and personable fashion that has established him as one of the regions most popular and in demand performers.

Here is a partial list of the many Retirement Communities, Nursing Homes, Assisted Living Facilities and Senior Centers Bill Corfield has performed at in the Tri-State area…(To contact Bill for a performance please call (937) 335-9139.)
OHIO
10 Wilmington Place-Dayton
1 Lincoln Park-Kettering
Anderson Nursing & Rehab-Cincinnati
The Arbors-Dayton
Auburn Hills-Dayton
Auglaize Acres-Wapakoneta
Belle Manor-New Carlisle
Bethany Lutheran Village-Dayton
Boonshoft Center for Jewish Culture & Education-Dayton
Brethren Retirement Community-Greenville
Brighton Gardens-Centerville
Brookhaven Retirement Community-Brookville
Burton's Ridge Assisted Living-Lima
Caldwell House Assisted Living-Troy
Canterbury Court-Dayton
Cape May Retirement Community-Wilmington, OH
Carriage Inn of Dayton
Castle Knoll-Springfield
Celina Manor-Celina
Columbia Care Center-Lima
Corinth Seniors-Dayton
Covington Care Center-Covington
Crestview Manor-Kettering
Dayspring of Miami Valley-Fairborn
Dayton Jewish Community Center-Dayton
Dayton VA Hospital-Dayton
Deerfield Adult Day Care-Dayton
Deupree Retirement Community- Cincinnati
Dorothy Love Retirement Community-Sidney
Eaglewood Care Center-Springfield
Eastgate Healthcare-Cincinnati
Elmcreek (IHS)-Dayton
Elm Croft Assisted Living-Miamisburg
Englewood Manor
Fairborn Senior Center
Fairhaven Nursing Home-Sidney
Fairhaven Adult Daycare Services-Sidney
Franklin Ridge-Franklin
Friendship Village-Dayton
Garbry Ridge-Piqua
Garden Manor Extended Care-Middletown
Gardens of Celina Assisted Living
Germantown Seniors
Grace Brethran Retirement Community-Englewood
The Grand Court of Dayton
The Grand Court of Springfield
Green Hills Retirement Community-West Liberty
Greenbriar Nursing Center
Heck Community Center-Englewood
HCR-Manor Care-Dayton
Heritage Manor-Minster
Harbourside Healthcare-Dayton
Harbourside Healthcare-New Lebanon
Harbourside Healthcare-Troy
Hillspring of Springboro
Hithergreen Senior Center-Dayton
Hearth and Home Assisted Living-Vandalia
Heartland of Beavercreek
Heartland of Bellefountaine
Heartland of Greenville
Heartland of Indian Lake
Heartland of Kettering
Heartland of Oakridge
Heartland of Piqua
Heartland of Urbana
Hickory Creek Nursing Center-Dayton
Huber Heights Senior Center
Hyde Park Health Center-Cincinnati
Springcreek (HIS) of Huber Heights
Incarnation Social Club-Dayton
IOOF Home of Ohio-Springfield
Karrington of Oakwood-Dayton
Kettering Seniors-Kettering
Kettering Convalescent Center-Kettering
Keystone Club-Dayton
Koester Pavilion-Troy
C. I. Lathrem Center-Kettering
Laurels of Shane Hill
Laurelwood Assisted Living-Miamisburg
Lanfair Retirement Community-Cincinnati
Lebanon Health Care-Lebanon
Liberty Retirement Community-Washington Township
Lima Convalescent Center-Lima
Lima Manor-Lima
Lincoln Park Manor-Kettering
Livingston Care Center-Dayton
Logan Acres-Bellefountaine
Lost Creek Care Center-Lima
Senior Adult Center-Miamisburg
The Madison House Retirement Community-London
Marriot Mapleridge-Dayton
Marriot Brighton Gardens-Centerville
Marca Terrace-Dayton
Maria Joseph Living Center-Dayton
Marjorie P. Lee Retirement Community- Cincinnati
Masonic Eastern Star Community- Cincinnati
Masonic Healthcare-Springfield
Meadowbrook Nursing Home- Cincinnati
McCauley Center-Urbana
McNight Terrace Assisted Living-Middletown
Mercer County Seniors-Celina
Moraine Seniors-Dayton
Morris House-Troy
Mt. Pleasant Retirement Community-Monroe
Miami Valley Gerontology Council-Dayton
Northgate Park Retirement Community- Cincinnati
Northwood Nursing & Rehabilitation-Dayton
Oak Creek Terrace-Kettering
Oakwood Village-Springfield
Ohio Masonic Home-Springfield
Otterbein Homes of Cridersville-Cridersville
Otterbein Homes of Lebanon-Lebanon
Otterbein Homes of St. Mary's-St. Mary's
Outlook Point at Washington Township
The Pavilion-Sidney
Paramount Senior Living-Miamisburg
Patriot Ridge-Fairborn
Piqua Manor-Piqua
Young at Heart Club-Piqua
Resthaven of Greenville
Riverside Nursing & Rehab-Dayton
Riverside Seniors-Dayton
Salvation Army-Piqua
Shawnee Manor-Lima
Sidney Care Center-Sidney
Sidney-Shelby County Senior Center
The HealthCenter at Springmeade-Tipp City
St. Leonard's Retirement Community-Dayton
Summerville at Singing Woods Assisted Living-Dayton
Summerville at South Dayton-Dayton
Alterra Sterling House of Troy
Alterra Sterling House of Piqua
The Stillwater Center-Dayton
The Suites at Walnut Creek-Dayton
Sunrise Adult Center-Piqua
Sunrise Assisted Living-Dayton
Tipp City Seniors
Trinity Retirement Community of Beavercreek
Vancrest Health Care Center-Eaton
Vandalia Park-Vandalia
Vandalia Senior Center
Villa Fairborn
Villa Springfield
Walnut Creek Nursing Center-Dayton
Wapakoneta Manor-Wapakoneta
Washington Manor-Washington Township
Waterford House-Greenville
Westminster Thurber Retirement Community-Columbus
Wright Nursing Home-Fairborn


KENTUCKY

Highlands of Fort Thomas-Fort Thomas
Villa Spring of Erlanger-Covington

INDIANA

Friends Fellowship Retirement Community-Richmond


PENNSYLVANIA

Alterra House of Murraysville
Arden Court-Monroeville
Greensburg Care Center-Greensburg
LGAR Health & Rehabilitation Center-Turtle Creek
Woodhaven Care Center-Monroeville